Anime View Then:
Anime View Now: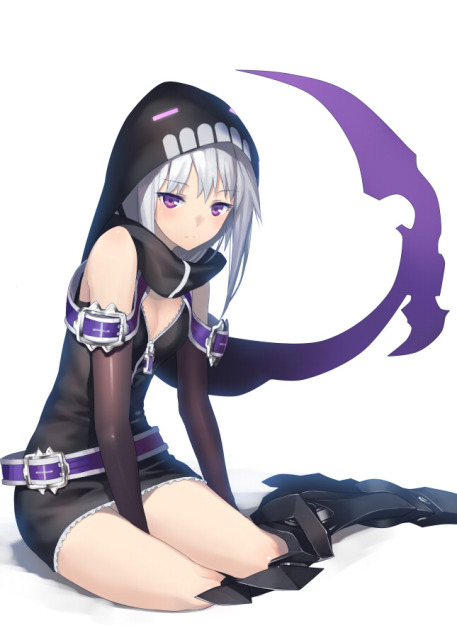 Name: Kairi Dorgansuta
Age: unknown
Height: 5'6''
Hair: White
Eyes: Ice Blue
Main Outfit: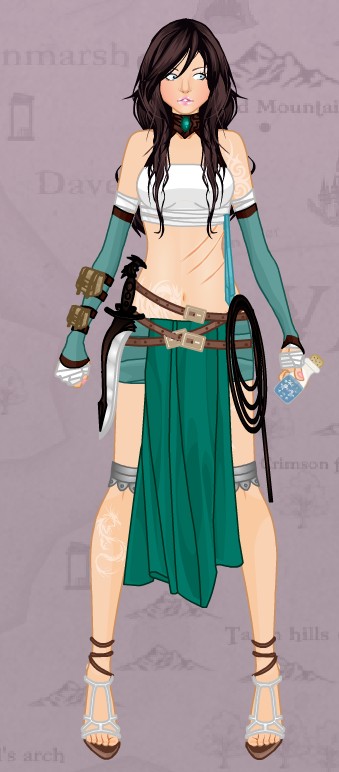 Story: Trinity dragon slayer. Ice,Water,Star magic all in one..  She's a girl from a rare island once inhabited by dragons and magical creatures alike. She was raised their on the island with a boy named Touma the Dragon Slayer of Earth. They spent their days in the sun as the boy dreamed of being Dragon King and Kai dreamed of being the first girl to master all the dragon arts as a sort of priestess to them. Kai's talent, thanks to her upbringing by the star, ocean and Winter dragon sisters, enhances her ability to learn rare spells such as enchantments,Archive, as well as summoning Creatures and objects from the spiritual,astral and physical plane without the need of keys and contracts. She is thought to be powerful... but is in fact a very fragile and gentle girl who would never wish harm on anyone and loved her home very much. One day though, A guild of dragon hunter's calling themselves professional dragon slayers stormed the island and before her and Touma, who were in hiding the dragons Cave leading into the mountain on the island's center, felt a laughter as dark as shadow's, cackling over the  now chilled blood on the beach and dark earth, as these HUNTERS ripped apart the family they loved and hauled off things like  pots of blood, skin, scale and tooth with bones left to the buzzards...
Touma enraged and seeking vengeance left with Kairi though they were still so young, and traveled out of the island home to hunt the murders... on their travels that met a boy who aspiried to be the best rogue in fiore named Gin a boy with power of shadows and could speak to magical birds, a lot of the times he would show off for Kairi and call himself the black phoenix, Kairi would giggle.Example:
Touma: Shadow Stalker!
Gin: TREE HUGGER!!!(( the usual insults between them as they fought))
Shortly after the also met a young Mavis and so continued their adventure around fiore to handle the evil that had taken their homes finding in similar they had all met in demise a man with a demons wings and a laugh as cold as death
In the end as they reached 15-17 and their group of friends grew, they feared with the coming war and the nearing of their final fight their adventures together would end. So the fairy tactician with her bright as ever mind, set out and created Fairytail with the three freind she met being the first of several founders to join the guild and proudly wearing the mark.
However...not all things last in peace, the war fiore was in caused the three friends to be called to the battle field when they found out the demon they had been chasing known as Ka-Len was the general of Zeref's army. So as they entered the battle, sadness hit the battle field. First to fall was the aspiring dragon king Touma with Ka-Len's swords in his chest, but with Gin's body which he had taken for his own. Filled with grief and fear She yelled out in anger and roared for her friends, and the man she had grown to love to come back but when they didn't she fell to her knees as the demon walked towards her." you've lost girl...." his swords poised to chop of her head." any last words before I end you silly life and steal your magic...?" she looked up her once kind eyes filled with blind rage and bitter tears." yes.....I'm taking you with me..." and so using forbidden magic she opened a door into the darkness of hell and took the demon back to wear he belonged Gin...her friend left behind unfortunately with the guilt and sorrow of his friends sacrifice and death
...but what no one knows is she's waiting in the silence of the dark spiritual realm for the kind voice of her friends to pull her out, waiting to be free and walk in fresh air once more.....she can't remember who the faces belong too after a while or why she is sad all she knows is she wants to go home.....home to something or someplace called fairy tail even though so many centuries have passed on the outside realm. She wakes up in the middle of a forest far from fiore
(( She wakes up about...3 years before dragons leave and...meets a couple, elderly who taken her in and teach her to fight though all she remembers is her name...she doesn't even know about the Silver/Grey fairy tail mark between her shoulders on her back.))
(( Note: The Rp Would take place for her finally Arriving in magnolia town or Hargeon depending who's she's paired with))
Powers/Skills/Personality
Known Before Battle:
*Dragon Blessings: Fire,Wind,Water,Ice,Metal,Earth,Nature,Shadow, Light, Star, Fairy, King, Queen, God(( all have their own aility's and limits it's just a list mind you >>))
*Basic Ex-quip and re-quip magic
*Combat Ability's with Bow and Arrows(( arrows are magic light)) and Staff's
* Dancing
* Healing Arts
* 6 languages
* Singer
* Gentle
* Timid
* Shy
* kept her opinions to her self
* Absolute Lady
Powers/Skills/Personality Known Upon Waking From Darkness:
* 1 Language
* Martial Arts and Uses of Bladed weapons.
* Manages to re-learn the blessings of: Star,Ice,Nature, and Water.
* Is afraid to dance
* Doesn't remember ever singing in her life
* Brash
* Stubborn
* normally speaks her mind since she has nothing else to hide.
*Has nightmares she can't remember, just her fears.
*Strong
* Absolute Tomboy + Obliviousness
Outfit 2:
Outfit 3: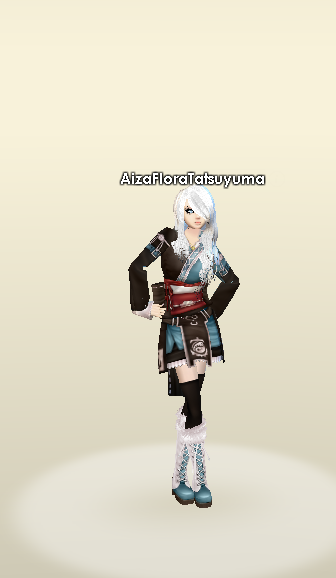 Outfit 4:
Outfit 5: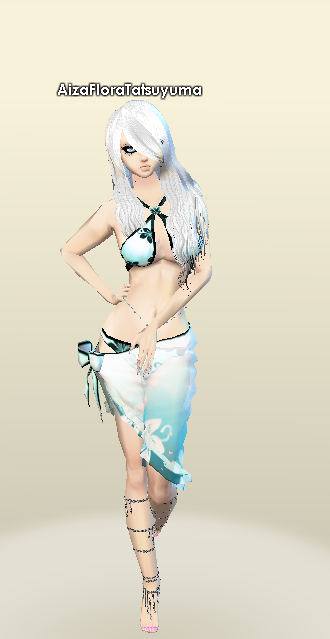 Outfit 6: