:puddi::strawberry::cupcake::onigiri:
General
Full name: Aizawa, Kohaku
Nickname(s): Haku-chan, Aizawa-san
Gender: Female
Age: 15
Birth-date: August 17
Sexuality: Bisexual (for fun)
Relationship Status: Single (in love)
Love Interest/Spouse: Yuki Sohma
Nationality: Japanese/Irish/American
Village or town of birth: Dublin, Ireland
Currently lives: Tokyo, Japan
Smoker?: No
Drinker?: No
Drug User?: No
Appearance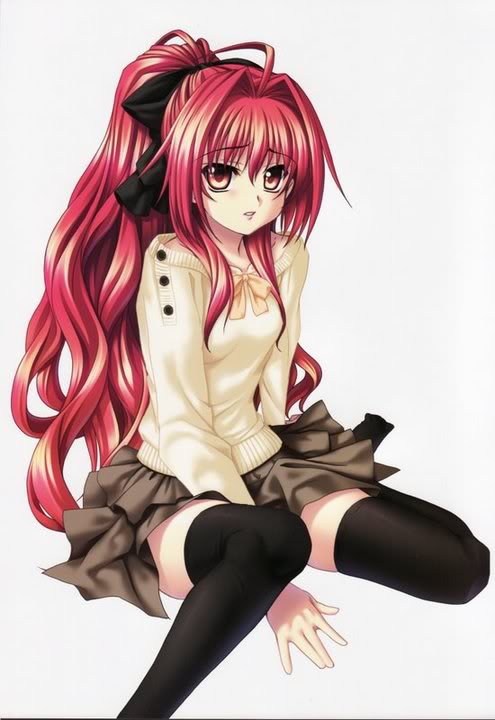 Height: 5'7''
Weight: 110 lbs.(mostly muscle)
Figure/build: Slender athletic
Hairstyle and color: Long and Deep red
Eye color: Hazel to Green (Eyes change color)
Skin Color: Ivory Tan
Tattoos: One on her Lower back made of Irish iris vines and butterflies.
Scars: One on her arm from breaking it.
Piercings: a cute little Cartilage piercing of a fairy holding a jug of water on each side and ear lobe dangles that make it pour down into thin sapphires attached to starlight like silver chains.
Preferred style of clothing: Cute, Geeky, and Comfortable.
Personality (and other stuff)
Personality: Sweet, Quiet, Generous, Gentle; Dangerous when aggravated, Patient
Likes: Romance and Fantasy Novels, Anime, Some Spunky cute clothing, and Art.
Dislikes: Clowns, Spiders, Bullies, Preps, and Akito Sohma.
Fears/phobias: Spiders, Being Alone, Being left in the Dark.
Favorite color: Red, Brown, Green and Blue hues
Favorite food(s): Oden, Onigiri, Sweets, and Fish
Favorite drink(s): Green tea, Juice, Ginger ale
Least Favorite color: Pink and Yellow
Least Favorite food(s): Cabbage and Liver
Least Favorite drink(s): Vegetable juice
Hobbies: Reading, Swimming, Bike Riding, Flower Gardening.
Talents/skills: Art (painting, Drawing, est.), Music (Piano, Flute, Harp, and Drums) but Her main Talent Lies in Danceing feeling the rythem in her soul and moving to the beat.
Peaceful or aggressive: Mostly Peaceful
Weapon of choice (if any):
If necessary she can fight with a pole type weapon or dual fan blade.
Relationships
Parents:-->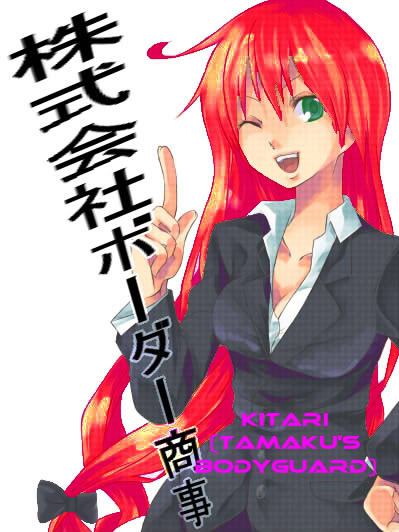 +Mother:Adamanie O'Conner was born to a wealthy family in the heart of ireland. But when tragedy fell and her parent coldly set fire to the small cottage they called home with her inside a secret room. She thought nothing would ever be the same till she met a Scholar student from japan Who unknowingly was from an cursed american family in newyork city.
Before meeting her future man:
Back when he met the mother:
Now:
+Father: Back when Ryuu Aizawa first met Adamanie O'Conner(Anie for short) he thought of her to be a bit cyincal but after a year when he took her back to japan he fell head over heels. But shortly after he was called to aid intelligence in the japanese military and was not seen at home much after that.
Siblings: ONLY CHILD (soon to be big sister)
Children: None
Other important relatives: Her Grandmother is the Second Riches woman in the world.
Partner: None
Notable Friends: None
Enemies: None
Pets: a Small Bunny rabbit named Usagi and a Dog named Dexter.
Life story
Situation of the character's birth (where, when etc):
Not much is known of Kohaku's birth and she never really speaks much of her past. The only merorable moment she had is when she met Yuki Sohma at age 5 she went to that fatful day of his birthday and watched as he turned into a cute grey rat. when she saw the children stareing and calling him gross and werid started to push the other children away from yuki. When they tried to hurt him with rocks and try to jab him with a stick she had protected his mouse like body and taken it. Only to have a man called hatori and the Head of the family Akito take her memory away of yuki her only dear friend.
Describe their childhood (newborn - age 12):
(will add more later)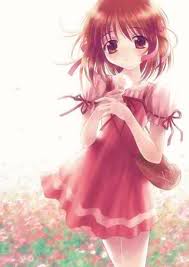 <-- Age 5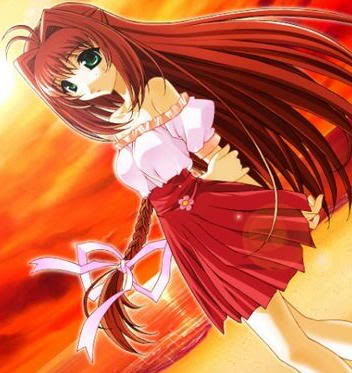 <--Age 12
Now (15):
Not much all I can say is her father died on the job when she turned 15 and found out her mom was pregnant with twins did she wonder where he dad had been for her birthday. The shocking call of her fathers death tramatized her and made her break the spell of hypnosis hatori had casted years ago. Guilt, Shame, Sorrow, and lonliness hit her all at once and vowed that whoever this akito sohma was she would try and free her old freind from the pain. Now attending yuki's school she greets him like she doesn't know him afraid Haotri would take away any memory she had of yuki again.
~~~~~~~~~extra~~~~~~~~~~
Spirit she turns into:
Acutal self(for fun)
School:
Casual:
Dance Pratice:
Recital:
Formal: